The Museums Computer Group's annual conference, rebranded as Museums+Tech, took place at the Wellcome Collection on 19 October 2016 and was attended by over 190 delegates from across the sector. Thanks to the MCG committee and volunteers who worked on all the tiny details that made the day work so well.
We had two inspirational keynotes, 10 informative presentations, 7 enlightening lightning talks, a lively Annual General Meeting and an exuberant drinks reception, complete with a magic photo booth!
Videos, twitter archive and event storify are below, and you can also:
Keynote: Sebastian Deterding, Designer & Researcher, 'I wonder…? Designing for Curiosity
Session One: Digital Storytelling
Elaine McIntyre, National Museums Scotland, Behind 'Explore': how we rethought our approach to telling stories online
Rhiannon Looseley, Museum of London, Fire! Fire! A story told several ways
Rosie Clarke, Culture24, Answer me this! Questions and experiments
Session Two: Lightning Talks
Russell Dornan, Wellcome Collection, Sleep Stories: crowdsourcing a patchwork of meaningful stories online and in person

Jason Evans, National Library of Wales, sharing digital content with Wikimedia
Anna Lowe, SMARTIFY, An Audioguide for the Digital Age
Sarah Cole, TIME/IMAGE, Poetic Places: Making a geolocation app with little time, less money, and no coding
James Lloyd, Ure Museum of Greek Archaeology, Objects in the Round: photogrammetry for engagement and education
Session Three (a): Working in a Digital World
Martin Fell, York Museums Trust, Wikipedia projects aren't built in a day – Roman coinage on Commons
Katherine Alston, Imperial War Museums, Using service design, dashboards and Trello in the trenches
Vahur Puik, Estonian Photographic Heritage Socity, The hard work of crowdsourcing. The experience of Ajapaik.ee
Museums+Tech 2017 twitter archive
Explore the twitter archive – who was tweeting on the day? There's also a searchable version.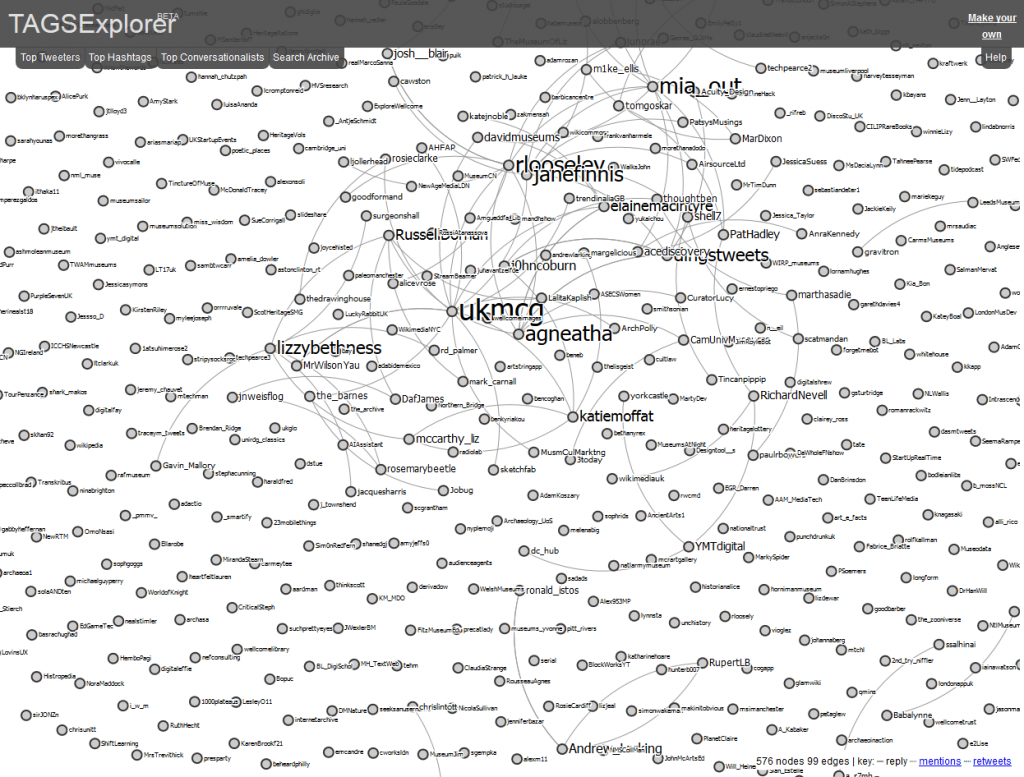 Museums+Tech 2017 storify
Finally check out the lively discussion on Twitter in the Storify below.