About the MCG
The Museums Computer Group: connecting, supporting, inspiring people working with technology in museums
The Museums Computer Group (MCG) is a non-profit association of individuals, volunteers, who share a common interest in encouraging, improving and influencing best practice in the use of technology and digital platforms within the museum and heritage sector.
We organise yearly Museums+Tech conference and other events across the UK providing opportunities for knowledge-sharing and discussions about the use of technology within the  sector.
We also host and moderate a lively online forum, the MCG community discussion list, which, with over 1,600 members, offers an immediate access to a huge pool of professionals with and within the sector.
Our history
The MCG began in 1982 when a group met at the Sedgwick Museum, Cambridge over 15-16 October. At the end of their meeting they decided that they should meet again, and the Museums Computer Group was formed with Bill Pettitt as chair. They officially met as the MCG for the first time on 15-16 April 1983 at the Manchester Museum.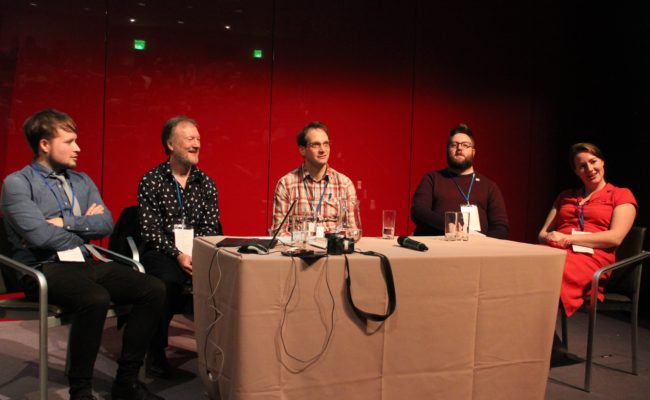 Meet the current Committee members.
Read our governing document which sets out all the aims and rules of the Museums Computer Group.