MCG Committee
Executive committee members
MCG Chair
Dafydd James
Dafydd leads the New Media department at Amgueddfa Cymru — National Museum Wales, which is responsible for developing digital content for all seven national museums in Wales. After gaining a Physics degree and an MSc in Multimedia Engineering, Dafydd began work as e-Learning Officer based at St Fagans: National History Museum. He developed various websites, learning resources and exhibition displays before moving to his current role as Head of New Media. Dafydd is responsible for coordinating the department's activities and implementing the organisation's strategic initiatives in digital media. He is also chair of the Technology Strand for People Collection Wales and a trustee for Audiences Wales.
Follow @dafjames
View Dafydd James's profile on LinkedIn
Treasurer
Georgina Brooke
Georgina is a Content Strategist at One Further. Since 2021, when she joined she's worked for clients such as MoMA, Tate and National Museums Scotland and Wales. She leads on projects relating to content design, content strategy, SEO, digital strategy, website discovery, social media and digital user research.
She's held previous roles leading digital content teams at National Museums Scotland and Oxford University Museums and Gardens. She began her career working under Sarah Winters (nee Richards) during the first iteration of gov.uk as part of the developing Government Digital Service.
Georgina publishes the bi-monthly newsletter; Cultural Content, with a regular readership of around 3,000.

Follow @georginabrooke
View Georgina's profile on LinkedIn 
Secretary
Sarah Middle
Researcher (Tools of Knowledge project), National Museums Scotland
Sarah is a postdoctoral researcher on the Tools of Knowledge project at National Museums Scotland. A key component of this project is remodelling a legacy database of historical scientific instrument makers, for which Sarah has largely been responsible for designing the underlying ontology and data model. Other areas Sarah has explored as part of this work include object itineraries, crowdsourcing, and Linked Humanities Data infrastructure. Before joining NMS, Sarah completed a PhD at the Open University on Linked Ancient World Data usability, having previously worked in academic libraries and digital project management.
Follow @digitalshrew
View Sarah's profile on LinkedIn
Other committee members
Scott Billings
Digital Engagement Officer, Oxford University Museum of Natural History
Scott Billings works as digital engagement officer at the Museum of Natural History, and is currently seconded as project manager for the first phase of the Museum's redisplay programme. He has trained in museum education, co-curated exhibitions, been a design and cultural heritage journalist, and a freelance copywriter. He's worked on several app projects for the museums including the Sensing Evolution app for teaching evolution in the Oxford University Museum of Natural History, and the Pocket Curator app for the Museum of the History of Science, which he presented at MCG's 2015 conference.
Follow @sbeebee
View Scott's profile on LinkedIn
Sarah Cole
Creative Geek & Founder, TIME/IMAGE
Sarah founded TIME/IMAGE, a creative consultancy for the cultural heritage sector, out of a youth employment initiative in 2010. TIME/IMAGE works with all sorts of collections to enable access, encourage exploration, and provoke engagement. 
Her best-known project is the British Council Film Collection, a 1940s cultural propaganda film archive that was researched, digitised, and put online under a CC license with great success, making the national news repeatedly between 2010–2014 with the films being watched over 1 million times since 2012.
Sarah has recently been Creative Entrepreneur-in-Residence with the British Library (funded by CreativeWorks London), working on the innovative Poetic Places geocuration app. Sarah has also curated and installed exhibitions and pop-up events, built websites for start-up companies, and enjoyed a Knowledge Exchange Fellowship with the University of Nottingham focussing on interactive exhibitions. 
Sarah also has a particular interest in games, and how they can interact with cultural heritage; she has established Games & GLAMS, writes on various aspects of them, and designs her own games.
Prior to TIME/IMAGE, Sarah worked in media production and museum publishing after acquiring a degree in Classical Civilisation.
Follow @time_image
Michael Guthrie
Founder, KnowledgeArc
Michael Guthrie is a founder of KnowledgeArc, a managed archive and content management service for the Galleries, Libraries, Archives, and Museum sector as well as institutional Open Access repositories for academic and NGO/IGO organisations. Previous to KnowledgeArc, Michael has been producing digital projects since 1996 in New York and the UK. He began his adventures in museums at the Royal Naval Museum in Portsmouth as IT Officer for the HLF funded, Sea Your History project. As a result of this, Michael stayed in the sector of archiving and became Manager of Biomed Central's Open Repository service, where he managed 30 or so open access archives based on the DSpace open source archiving and preservation system, and managed the delivery of the World Health Organisation's IRIS multilingual repository for their half million documents. After leaving Biomed, Michael has consulted on various heritage digital projects including to Hampshire and Solent Museum Service for the 1914 Centenary project.
Follow @mcguthrie
View Michael Guthrie's profile on LinkedIn
Liz McCarthy
Head of Campaigns & Digital Communications, University of Oxford
Liz McCarthy is the Head of Campaigns and Digital Communications for the University of Oxford, where she manages digital engagement as well as major research-focused campaigns. Her work ranges widely, from web development projects to taking Oxford research to policymakers, with a healthy dose of analytics and audience research. Originally a trained librarian, she is particularly interested in digital engagement in the cultural sector, digital literacy, digital humanities, and early modern material culture. Liz has held roles as the Web & Digital Manager for the Bodleian Libraries and University Museums and Special Collections Librarian at the University of Reading. Liz holds an Honors BA in English & Politics in from Scripps College (USA), an MSt in English Literature from the University of Oxford and an MA in Library & Information Studies from University College London (UCL).
Follow @mccarthy_liz
Liz's profile on LinkedIn
Alec Ward
Museum Development Officer Digital & Communications, Museum of London
Alec works for the London Museum Development team, based at the Museum of London. As the Museum Development Officer for Digital and Communications, he leads on the Digital Futures programme and provides support for London's non-national museums in all areas of digital tech and practice. He runs a number of different training sessions for London's museums, from creating digital 3D models to developing a social media strategy. Outside of the programme of training events, he also provides support to London's museums in the form of site visits and one-to-one consultation around digital projects and practice. Alec runs the Twitter account for the London Museum Development team, having experience of setting up and managing social media platforms in a previous role, for the Museum of the Order of St John. He is also on the committee for the London Museums of Health and Medicine (LMHM), as one of two Webmasters. For LMHM, he co-manages the website as well as the JISCMail for the group.
Follow @thatmuseumguy
View Alec's profile on LinkedIn
Graham Davies
Digital Experience Manager, Amgueddfa Cymru​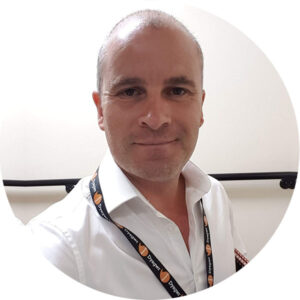 Graham has worked for Amgueddfa Cymru – National Museum Wales for over 20 years. After gaining a Geology degree at Aberystwyth University, his early years at the museum saw him help document the natural science collections, transferring almost half a million specimen catalogue entries onto computer databases. He then moved into the digital team to develop the Museum's intranet. From there Graham began to focus on external digital content and became online curator, and then as Digital Programmes Manager overseeing the Digital Content team. He has managed numerous digital projects, including the redesign of the Museums website which has been a springboard for embedding digital skills through the museum. In 2017 Graham was invited as guest speaker for the British Council's International Museum Academy's Transforming Future Museums training programme in Greece (and more recently in Burma in 2020), sharing best practice and engaging with numerous museums and professionals to embed digital skills, increasing their organisations impact, resilience and sustainability. Graham is currently member of the ArtUK Steering Panel, and Programming Committee of the MGC. Graham is audience focused, always working towards achieving successful online user experiences thorough evidence focussed, measurable results.
Nick Higgett
Nick Higgett was Associate Professor in  Digital Design at De Montfort University, Leicester until 2018 where he was course leader for MA Digital Design. There he also ran the Digital Design Research Group successfully supervising many Phd students and leading a number of research projects funded by both the AHRC and EU. No longer in full time academia, he continues to supervise and advise research students and act as a research and design education consultant. He recently completed a two-year spell of p/t teaching on MA Graphics and Illustration at Nottingham Trent University.  He is currently external examiner for MA Design at the University of Hertfordshire and BSc Creative Technologies at UWE. He is also a Peer Reviewer for the AHRC and leads the AHRC Connected Communities Heritage Network.
Mark Pajak
Head of Digital, Bristol Culture​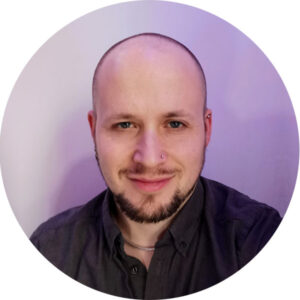 Mark Pajak is Head of Digital for Bristol Culture and Creative Industries. Mark and his digital team manage technology online and on-site across Bristol Museums and Bristol Archives. Mark's interests involve making digitised museum collections accessible through opening up collections data and multimedia online. Mark has a background in Natural Sciences, collections management and CRM analytics and has worked in a range of museum roles in Exeter and Bristol including being a volunteer, documentation officer and Natural History Curator. Mark has also worked in the private sector as a marketing database consultant. Mark has been working to improve how Bristol Culture collects, uses and shares data about performance, putting user research at the forefront of all projects. Through the application of their digital principles, Bristol Culture has undergone an extensive digital transformation over the last five years.
Russell Stearman
Technical Director, Joi Polloi​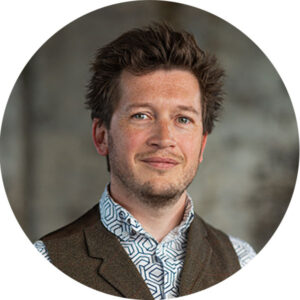 Russell is the Technical Director at Sheffield agency Joi Polloi, creating work for culture, media and broadcast. Over his 19 year experience, he's worked on many digital cultural projects, creating installations and group website for the Science Museum, digital exhibits for Glasgow Science Centre, games for the Natural History Museum & National Museums Scotland, digital strategy for the Royal Armouries, and science interpretation for Royal Botanical Gardens Kew. With the BBC he's created citizen science and research pieces, and dealt with the highs and lows of creating digital work supporting live broadcast TV.
He loves creative storytelling in the digital media, having recently created the The Book In The Book 'choose your own documentary' and has a background in kids games and e-learning, trying to make the complex approachable and fun.
Twitter: @russStearman
View Russell's profile on LinkedIn
Foteini Valeonti
UKRI AHRC Leadership Fellow, University College London
Dr Foteini Valeonti is a computer scientist, specialising in Digital Humanities. She is a UKRI AHRC Innovation Leadership Fellow at the UCL, where, in collaboration with the Fitzwilliam Museum, she explores ways museums can utilise emerging technologies to generate revenue from their digitised collections. Foteini is also the founder of USEUM.org, a platform that begun as her PhD project at the UCL, aiming to make art easily accessible to all. USEUM receives thousands of visitors every day, offering amongst other features, the ability to download and reuse unrestrictedly thousands of artworks, including famous masterpieces, which have been individually copyright-vetted.
Follow Foteini on Twitter
View Foteini's profile on LinkedIn
Phil Jones
Innovation Manager, Cornwall Museums Partnership
Phil leads the Innovation Team at Cornwall Museums Partnership, a values-based organisation that aims to promote positive social change with Cornish Museums. Phil and his team work with small rural museums to help them find digital solutions to 21st century museum life. In the past CMP has run projects around VR installations, discovery apps and audience data analysis. Phil worked for 17 years in Ed Tech and brings a passion for making brilliant technological solutions that can be done on shoestring budgets. Currently projects include exploring the use of e-paper screens as a replacement for museum labels and augmented reality trails. Cornwall has a dynamic, rapidly increasing tech sector and we proud to be flying the flag for heritage and creative technology.
Follow Phil on Twitter
View Phil's profile on LinkedIn
Jie Che, Wan
Assistant Manager (Business & Museum Analytics), National Gallery Singapore
Based in Singapore, Jie Che (she/her) is an Assistant Manager (Business & Museum Analytics) at the National Gallery Singapore. She works closely with internal stakeholders to harness business and museum qualitative and quantitative data from various sources to inform organisational strategy and decision-making. Jie Che gathers and evaluates research data across all touchpoints on visitors' experience of the museum's exhibitions, programmes, and amenities, utilising research and survey findings to inform appropriate improvements in visitors' experience of the museum's total offerings.
Jie Che is also a Community Development Volunteer with The Glass Hut (Singapore), a collective that focuses on multi-dimensional live arts experiences, where she is also a core founding member. She freelances as a writer/blogger, focusing on the local and Southeast Asian art scene.
View Jie Che's profile on LinkedIn
Michael Hardy
Digital Engagement Curator, Barnsley Museums
Michael Hardy is Barnsley Museums' first Digital Curator. Michael won the Digital Culture Awards inaugural Emerging Digital Leader prize in 2022. The judges were impressed with the breadth of digital content produced throughout the pandemic to stay connected with the museums audiences. This included #MuseumJigsaws which gained an international following and remains popular almost three years later! Michael experiments with lots of playful content on social media to share the stories of Barnsley Museums five venues and diverse collections, this includes a blogsite, podcasts, film shows and online exhibitions. Michael also uses his digital skills to support community groups across the Barnsley Borough as well as helping to make sure that digital is embedded across the Barnsley Museums service.
Ed Bankes
Website Content Manager, Royal Academy of Arts
Ed is the Website Content Manager at the Royal Academy of Arts in London, where he is responsible for the day-to-day management of the RA website. He works with colleagues across the Academy to maintain an accessible and intuitive user experience across the website by means of a detail-oriented, data-informed and consistent approach to copywriting, information design and content provision.
Ed started his career at Cog Design, a digital agency which specialises in arts organisations and their audiences. There he provided administrative support, developed the agency's marketing and worked towards Cog's B-Corp certification.
He has a BA in English Literature from the University of Cambridge and is interested in the role technology can play in bringing new audiences to museums.